The first ten students to send their paper helicopters on a test flight, crowd around the air blowing machine, as the rest of the first graders watch. Our tour guide, a man dressed in a flight suit, instructs them to hold on to their helicopters tightly as he turns the machine on. Ready! Set! Go! The kids release their helicopters at the same time, and they zoom up to the high ceiling of the museum. The whole room shouts a collective "whoa!"
The first graders from our school took a field trip to the Southern Museum of Flight, to learn about the history of flight and participate in some flight experimentation of their own. Besides building and flying their own helicopters, which are really just card stock paper cutouts folded into a special t-shape, they also folded paper airplanes and had a flying contest.
Here are some of the many airplanes, gliders and helicopters the kids saw in the museum's exhibition halls, documenting the history of flight from its beginnings until modern day.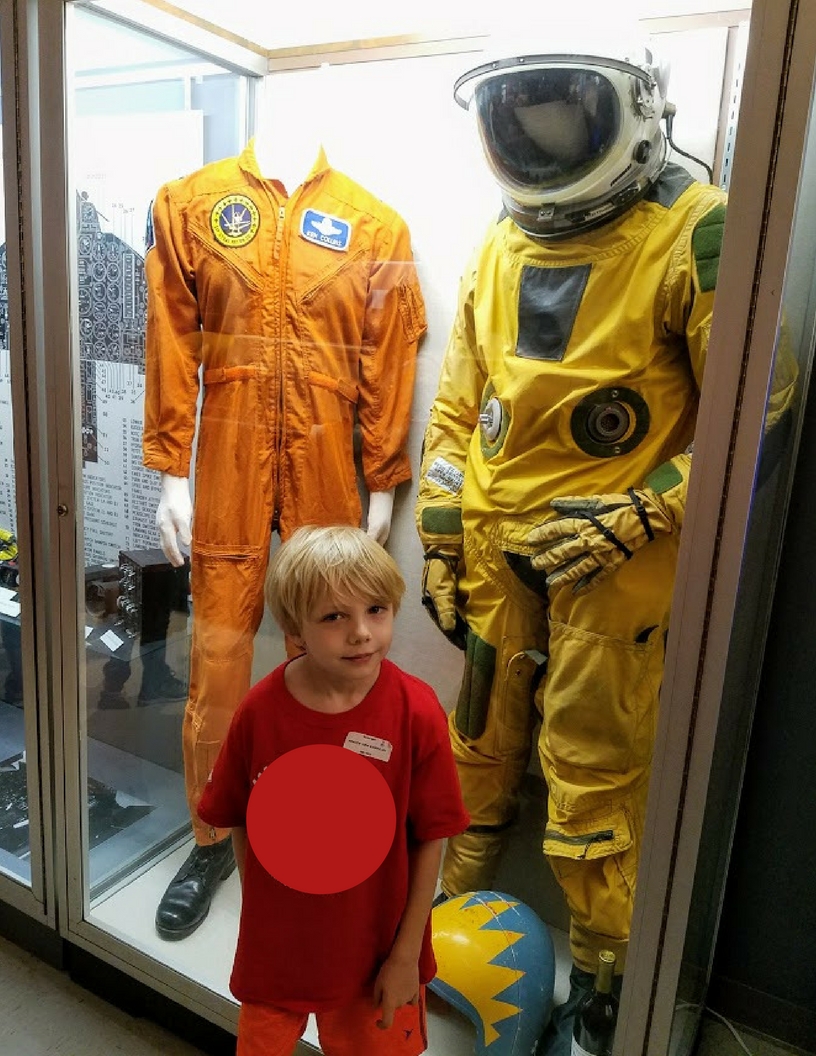 The museum also displays many historical artifacts relating to flight, including these pressure suits, which protect a pilot from the hazards of flight at 50,000 feet of altitude.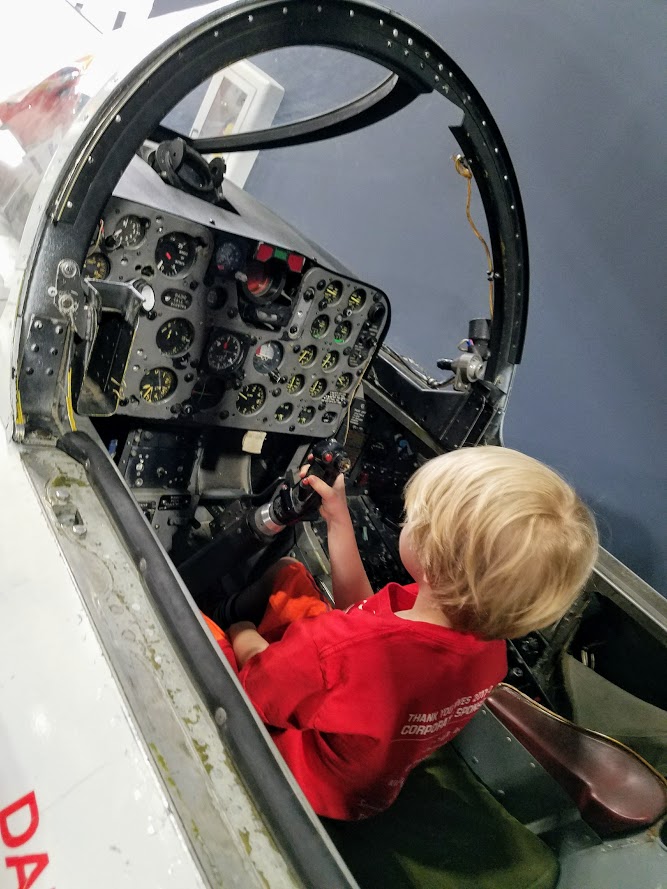 The kids loved the interactive exhibits throughout the museum, including this F-101 Voodoo Cockpit Procedure Trainer, used extensively by the U.S. Air Force to train pilots from the 1950s to the 1980s.
This museum makes a great day trip, less than an hour from anywhere in the South Birmingham area. There was lots we didn't have time to see on our field trip that we will look forward to seeing next time, like the flight simulators!
Visit the Southern Flight Museum
Located just off I-59, near the Birmingham International Airport, anyone can visit the museum. Open hours are Tuesday - Saturday 9:30 a.m. - 4:30 p.m. and costs $7 for adults, $6 for students and seniors. Active military and kids three and younger are free.
----------------------
Get a FREE kid-friendly event calendar for families living from downtown B'ham and south to Alabaster full of festivals, fairs, activities, events and more! Sign up by clicking HERE!
Macaroni Kid South Birmingham is a free weekly newsletter and website focused on fun family events and things to do with kids in the South Birmingham region. We gather together all kinds of local family events and activities each week, and add useful information about classes, family-focused businesses, book and product reviews, recipes, crafts, school and camp guides and more. We proudly serve families in downtown Birmingham, Mountain Brook, Homewood, Vestavia Hills, Hoover, Pelham, Oak Mountain area, Helena and Alabaster. Sign up for our newsletter and never miss another awesome event again! Subscribe here for FREE at https://sbirmingham.macaronikid.com/subscribe