I love the theatre. Musicals are a favorite in my family, both because of the music and the performances that make the music and stories come alive.
I have been wanting to see Hamilton for years and now that Disney+ has released it, we will be celebrating its release in true Broadway night fashion — but from the comfort of our own living room!
Want to plan your own Broadway night in? Here are 4 essentials for a memorable Broadway family night in: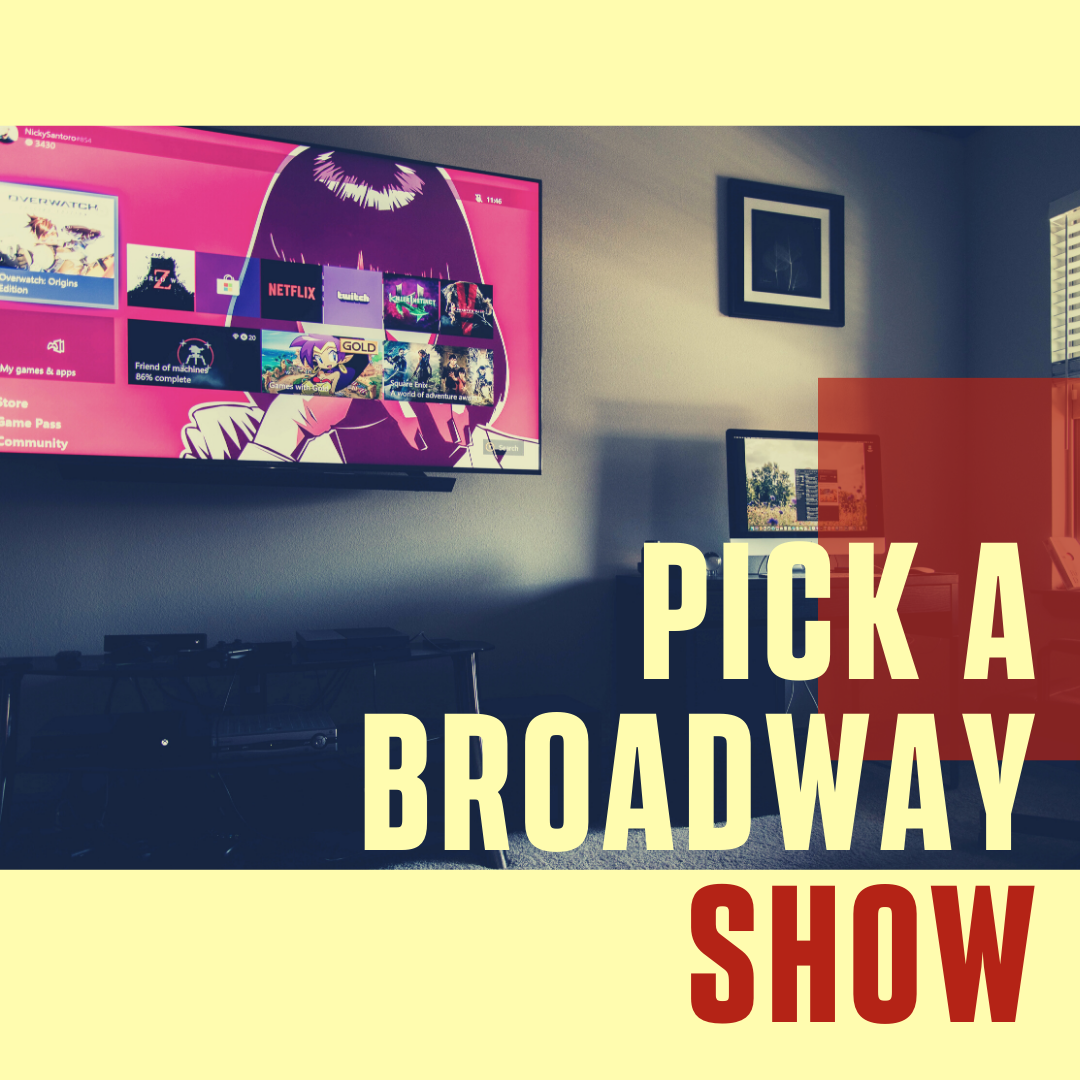 1. Pick a Broadway show
Many Broadway musicals are available to watch from the comfort of your living room, and many more have been converted to kid-friendly movies that are streaming on major platforms. Here are eight family-friendly musicals to select from for your special night in:
Hamilton (PG-13), available on Disney+
Newsies (PG), available on Disney+
Hairspray (PG), rent or buy from Amazon or HBO Max
Fiddler on the Roof (G), available on Netflix or to rent or buy from Amazon
Shrek the Musical (G), available on Netflix
Aladdin (G), available on Disney+
Annie, 2014 (PG), available to rent or buy on Amazon
West Side Story (PG), available on Netflix


2. Dress the part
When was the last time you and the family dressed up for a night out or for a party or celebration? Make your at-home Broadway night a true celebration of art and music by getting all gussied up. Take some fun family pictures and feel good about looking good!


3. Decorate
If you want this to be a fully immersive Broadway experience, decorations are a must. You should decorate based on your Broadway selection. Hamilton has a very patriotic feel for me so a 4th of July theme works! Or perhaps the classic black and gold stars from the Hamilton cover photo silhouette? Whatever you choose, have the kids decorate banners, string up some fun string lights for all the Broadway lights feels, and even create a selfie photo wall to take those pictures of you all dressed up. Get as creative as you want!


4. Plan the menu
One of my favorite parts of going out to the theatre is the pre-show dinner. There is no reason that a Broadway night in should not also include a delicious dinner!
Involve the family in deciding on a menu. Everyone can play a part in preparing, setting, or serving the meal. Perhaps you can get really creative and put together a meal based on your musical choice!
Or use this as a chance to support a local business by doing curbside pick-up or delivery. Serve it on your favorite china.
Don't forget about the Intermission menu too! Some filmed musicals will pause for intermission or you can pause your show at the halfway point. Popcorn, cookies, and other sweet treats are fun options for this part of the night.

Now enjoy the magic!
Even though Broadway and our favorite local theater districts are closed for now, there's no reason we cannot enjoy the magic and wonder of beloved musical performances. I am excited at the opportunity of creating truly amazing experiences and memories like this with my family during this time of physical distancing. The pandemic will not stop us from finding our family fun.
Encore!
Zulema Gomez is the publisher of Macaroni Kid San Marcos-Vista, Calif.

----------------------
Macaroni Kid South Birmingham is a free weekly e-newsletter and website focused on fun family events and things to do with kids in the South Birmingham region. We gather together all kinds of local family events and activities each week, and add useful information about classes, family-focused businesses, book and product reviews, recipes, crafts, school and camp guides and more. We proudly serve families in downtown Birmingham, Mountain Brook, Homewood, Vestavia Hills, Hoover, Pelham, the Oak Mountain and 280 area, Helena and Alabaster.