In elementary school I learned how to make my own scratch art in art class. I'd never heard of scratch art before then, and making it became one of my favorite things to do in art class.
I had flashbacks to that DIY scratch art fun when I recently saw some packets of scratch art you could buy for kids. When I told my 6-year-old that I used to make my own, she was excited for us to make some ourselves.
DIY scratch art is an easy craft that's perfect for rainy or cold days at home, so we decided to bypass the scratch art you can buy in the store and make our own.
What you need:
Heavy paper or card stock
Crayons in a variety of colors
Black tempera paint
Paint brush
Directions:
1. Cover the paper completely with crayon. Kids will need to press very firmly while coloring. They can use their imagination: They can color in a rainbow pattern, use all one color, or just color randomly.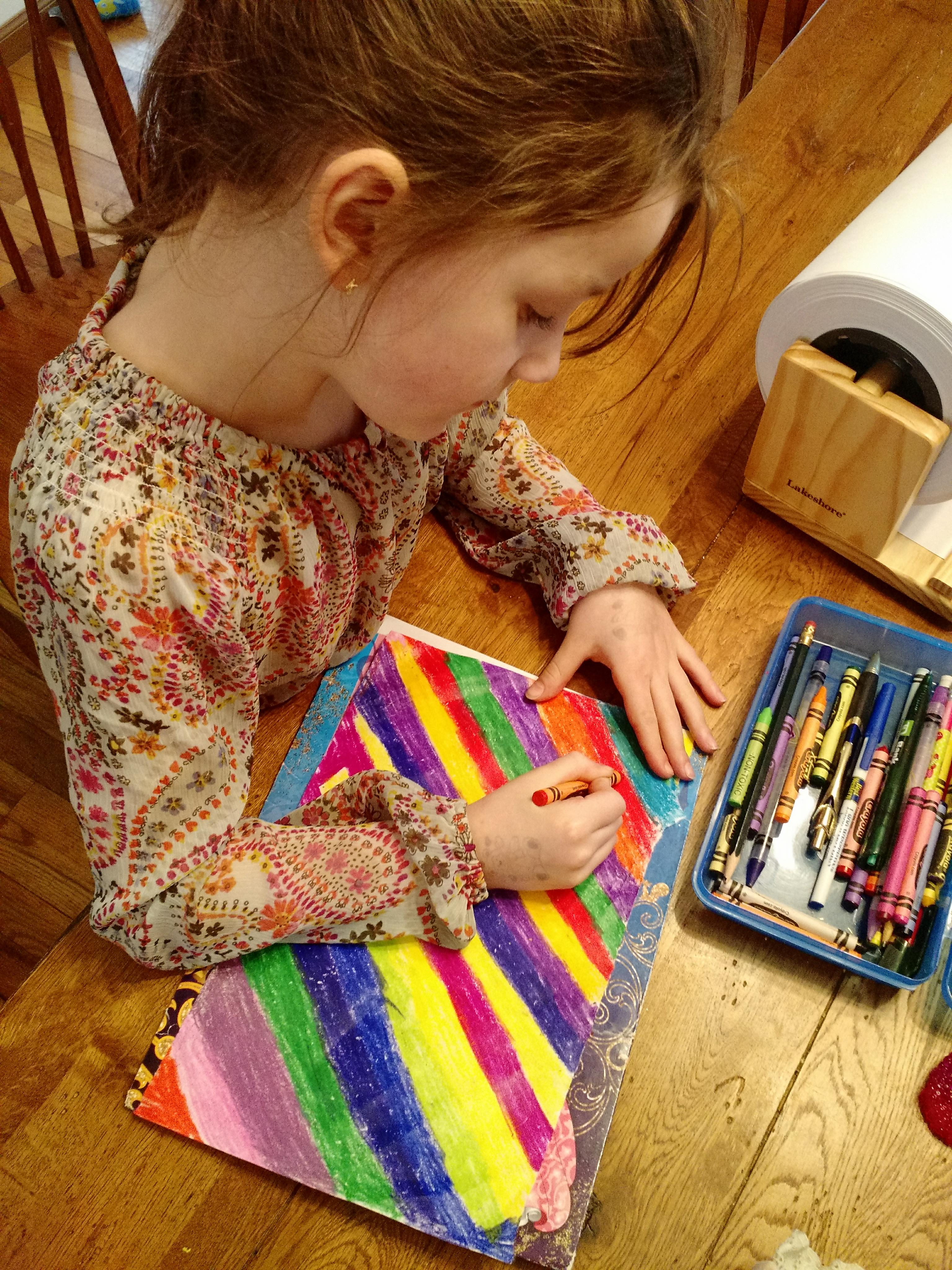 2. Paint over the colored paper with black paint (It might take two coats. Let dry in between).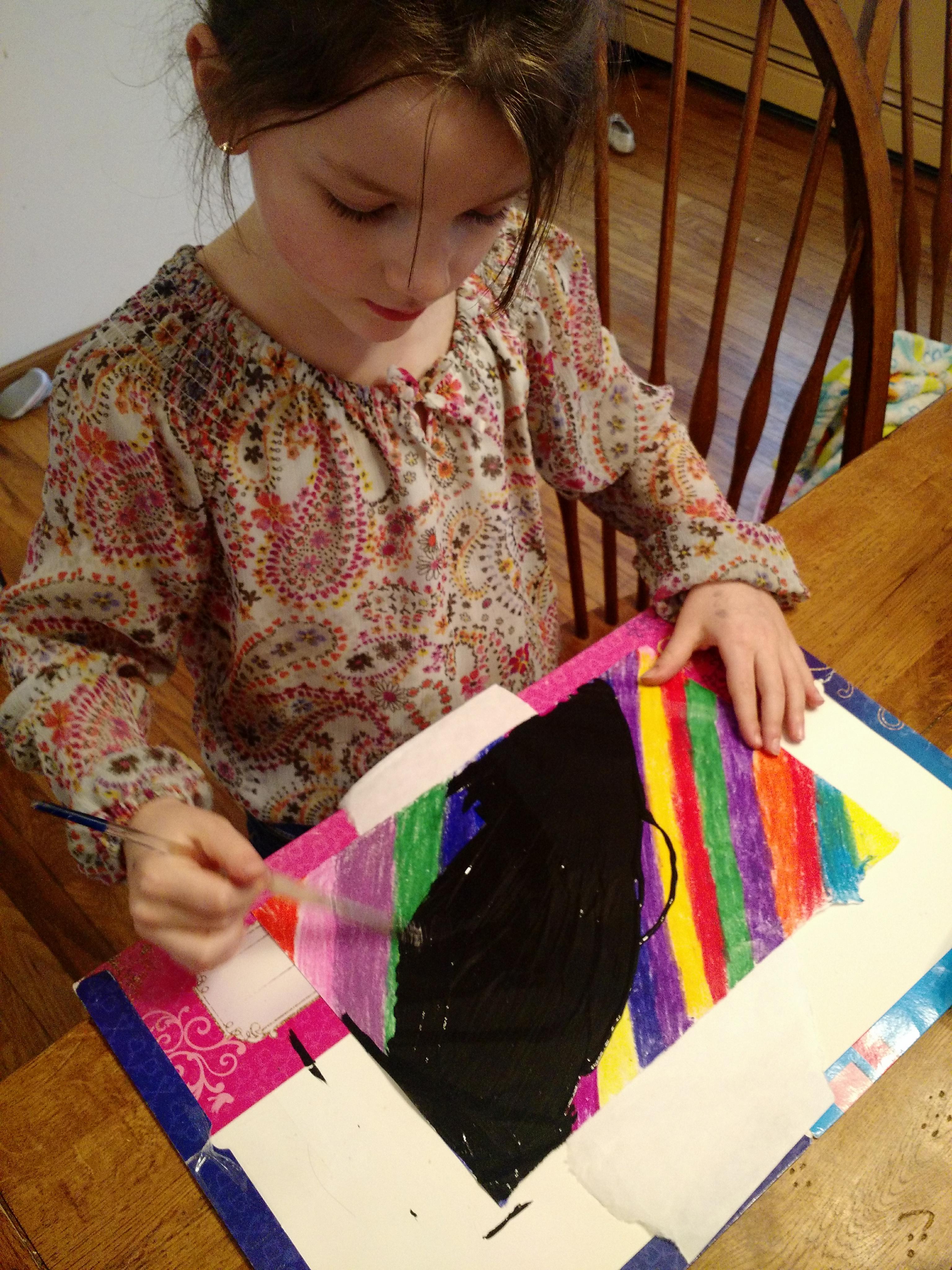 3. Let dry completely.
4. Scratch away! A toothpick or wooden shish kabob stick works great.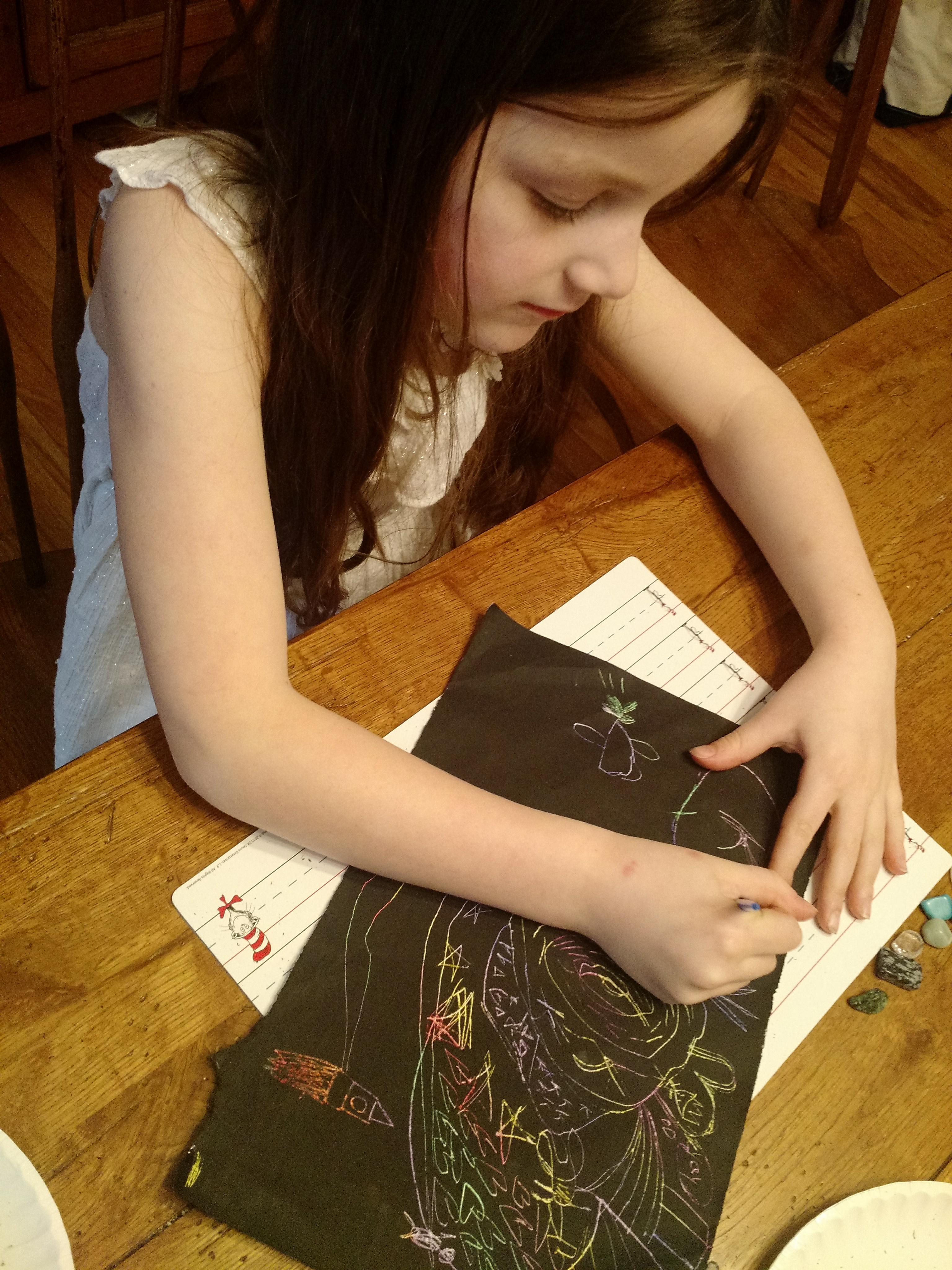 That's it! That's all it takes to make your own DIY scratch art at home. Hope your kids have fun as much fun as my daughter did creating their own DIY scratch art masterpieces!
Jenna Slade is the publisher of Macaroni Kid Saugerties-Catskill-Hudson-Rhinebeck, N.Y.
----------------------
Macaroni Kid South Birmingham is a free weekly e-newsletter and website focused on fun family events and things to do with kids in the South Birmingham region. We gather together all kinds of local family events and activities each week, and add useful information about classes, family-focused businesses, book and product reviews, recipes, crafts, school and camp guides and more. We proudly serve families in downtown Birmingham, Mountain Brook, Homewood, Vestavia Hills, Hoover, Pelham, the Oak Mountain and 280 area, Helena and Alabaster.