Hi, my name is Jessica and I'm basically a Mom-Genius. Let me explain...
I was feeling a little down that summer is almost over, school is in session, I feel like I'm spending all our free time getting caught up on household chores (it's never-ending, right?) or cooking (didn't I just feed these kids?), and I really wanted just one more weekend with babies. No-fuss. No stress. Just time to connect ('cause that's what's life is all about, amiright?).
So I did something. I decided to escape for a little fun and adventure and I booked a room at the Holiday Inn in Lancaster.
🧜‍♀️ Where they have a pool that we can use regardless of the weather.
🥘 Where kids eat free, I don't have to cook and everyone can order exactly what they want (even if it's a margarita at dinner 🍹).
👍 Where there is daily housekeeping and we don't have to clean.
🎉 Where the possibilities are endless and I can just take time to connect with my kids. For one last hoorah before summer is officially over.
Today we already had an amazing breakfast buffet, we've come back to the room and cozied together on the bed watching Descendants 3 (Rest in Peace, Cameron, you beautiful soul 😢), we may check out the street festival going on in Downtown Lancaster or we may hit up the pool...I'll let the kids decide.
We are just spending the weekend doing whatever makes us smile, doing whatever makes our hearts happy - and we will do it together. Bonding. Without any stress from the real world. Just livin' the Holiday Inn life...
I wish you family fun this weekend. Take a day or just a moment to skip the chores, skip the stress, and just bond. Hug your littles on tight. And do something fun. ❤️ Because the lawn, the dishes, and laundry can wait (trust me, they will still be there) but your kids will be a day older and this weekend and this moment will be gone forever...
#collectmemories #bethereIRL #hosted #MacKidcHolidayInn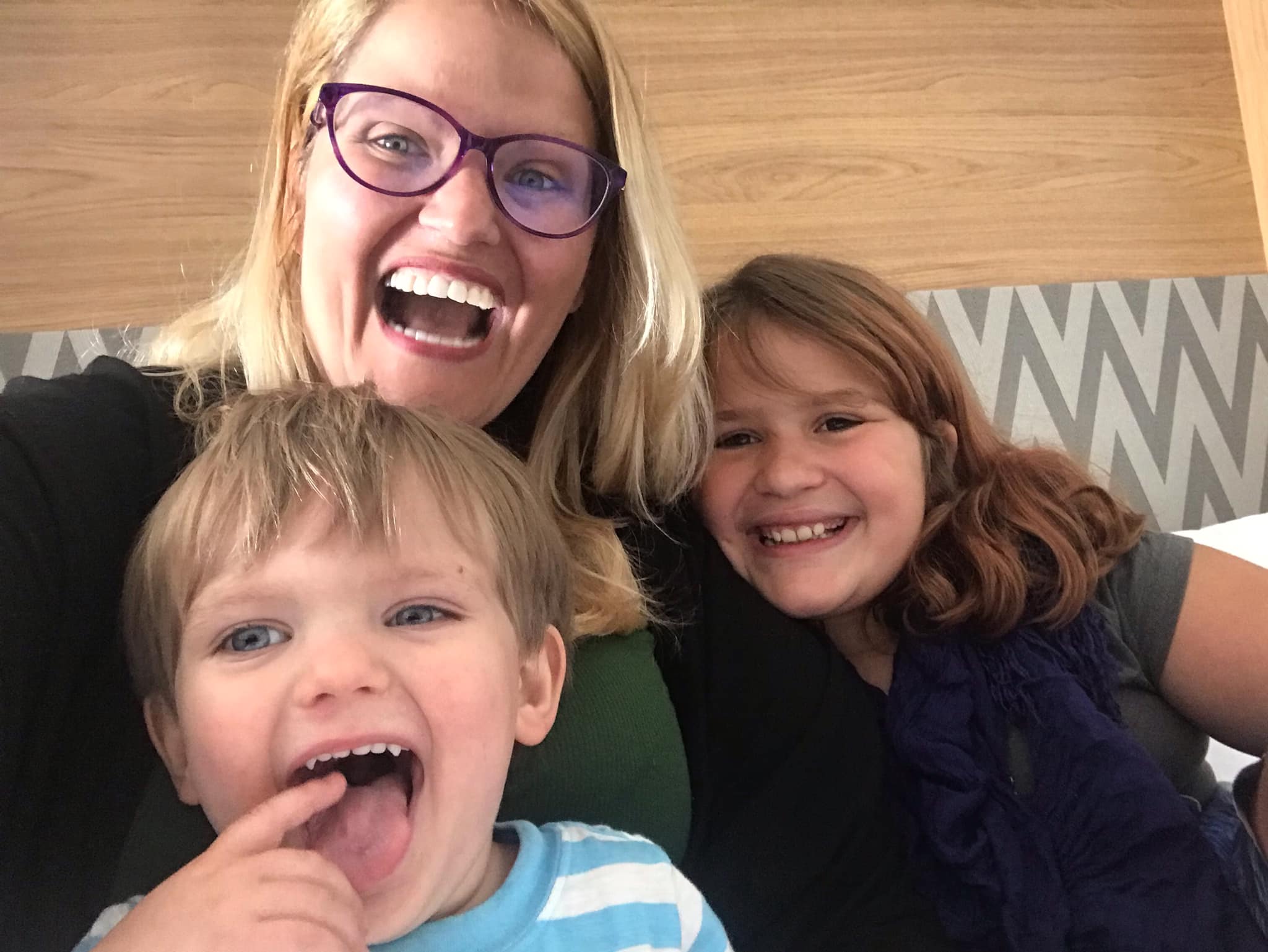 If you want to run away from it all and capture your last moments of summer, try a local (or far away) Holiday Inn where kids stay and eat free! Get more info by CLICKING HERE.
Holiday Inn is a sponsor of Macaroni Kid, however, all thoughts and opinions are always my own.
----------------------
Macaroni Kid South Birmingham is a free weekly e-newsletter and website focused on fun family events and things to do with kids in the South Birmingham region. We gather together all kinds of local family events and activities each week, and add useful information about classes, family-focused businesses, book and product reviews, recipes, crafts, school and camp guides and more. We proudly serve families in downtown Birmingham, Mountain Brook, Homewood, Vestavia Hills, Hoover, Pelham, the Oak Mountain and 280 area, Helena and Alabaster.