Macaroni Kid sent three junior reporters out to investigate the happenings at a Day Out With Thomas at the Heart of Dixie Railroad Museum this past weekend. Here's a taste of their experience and what you will see if you go with your family THIS weekend, April 21st - 22nd, 2018.
Only one weekend left before Thomas leaves town! Get your tickets HERE.
The star of the event, of course, is getting to meet (and ride with) Thomas the Train himself! Sara (age 5) was startled to see that Thomas' eyes and mouth actually move! "He's ALIVE!" she exclaimed when she saw him.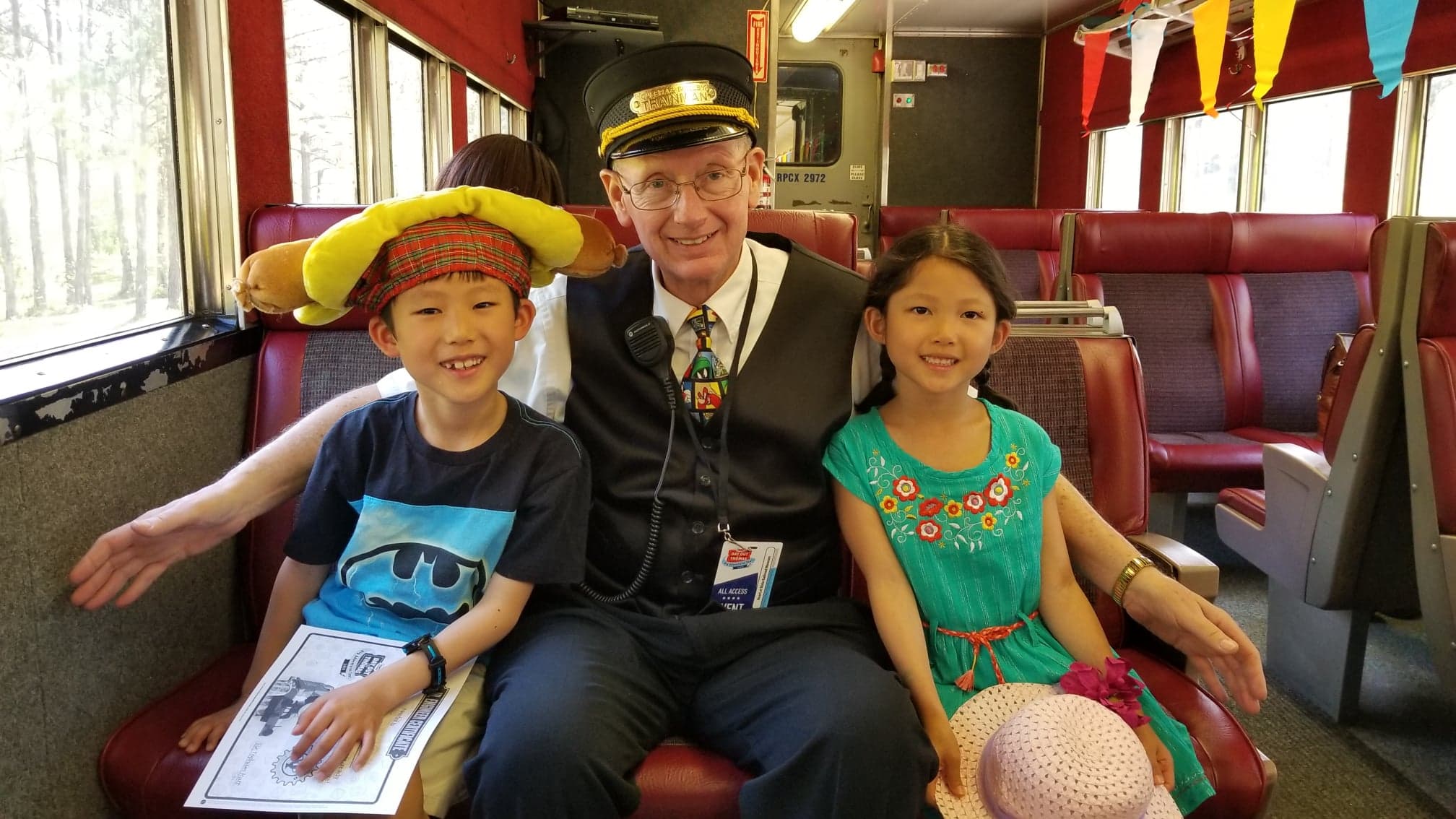 The kids also got to meet various Thomas and Friends characters. Here Riley (age 7) and Sara visit with Milt Livingston, a volunteer from Montgomery. He is an avid rail fan and acts as the car host during Day Out With Thomas.
The train ride aboard Thomas' cars lasts about twenty minutes each way. Macaroni Mom Virginia L. had this to say about the train, "The open rail cars were nice and breezy... perfect when the weather is nice." However, if you prefer climate controlled spaces or have allergy issues, they also have a rail car named Long Island that is air conditioned, with padded seating. Riley says "it's FANCY!" There is also a double decker (Chicago and North Western rail car) where the second level feels like a rocker. "Every train car has its own unique features!" says Virginia. Sounds like a fun train with lots of options.
Besides the train yard, full of historic trains, and the museum, filled with train memorabilia (both are always available to explore at HODRRM), there are lots of extra activities for Day Out With Thomas. There is mini golf, a bounce house, a tent full of train tables, character meet and greets, photo opportunities, games, digital play stations and more.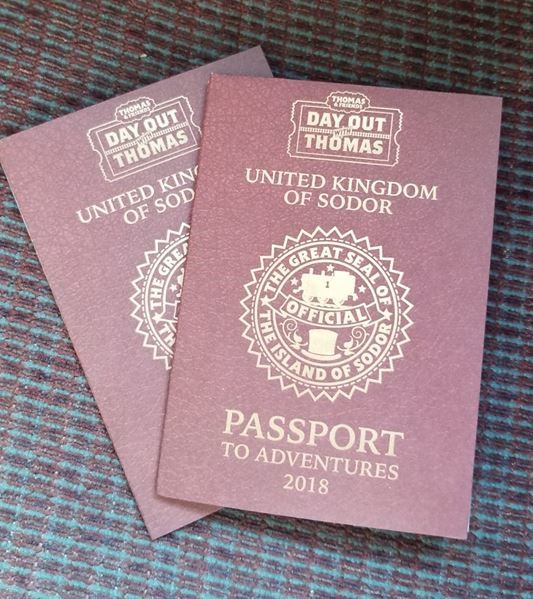 Get your passport stamped with four activities and earn a prize. Riley and Sara really enjoyed this.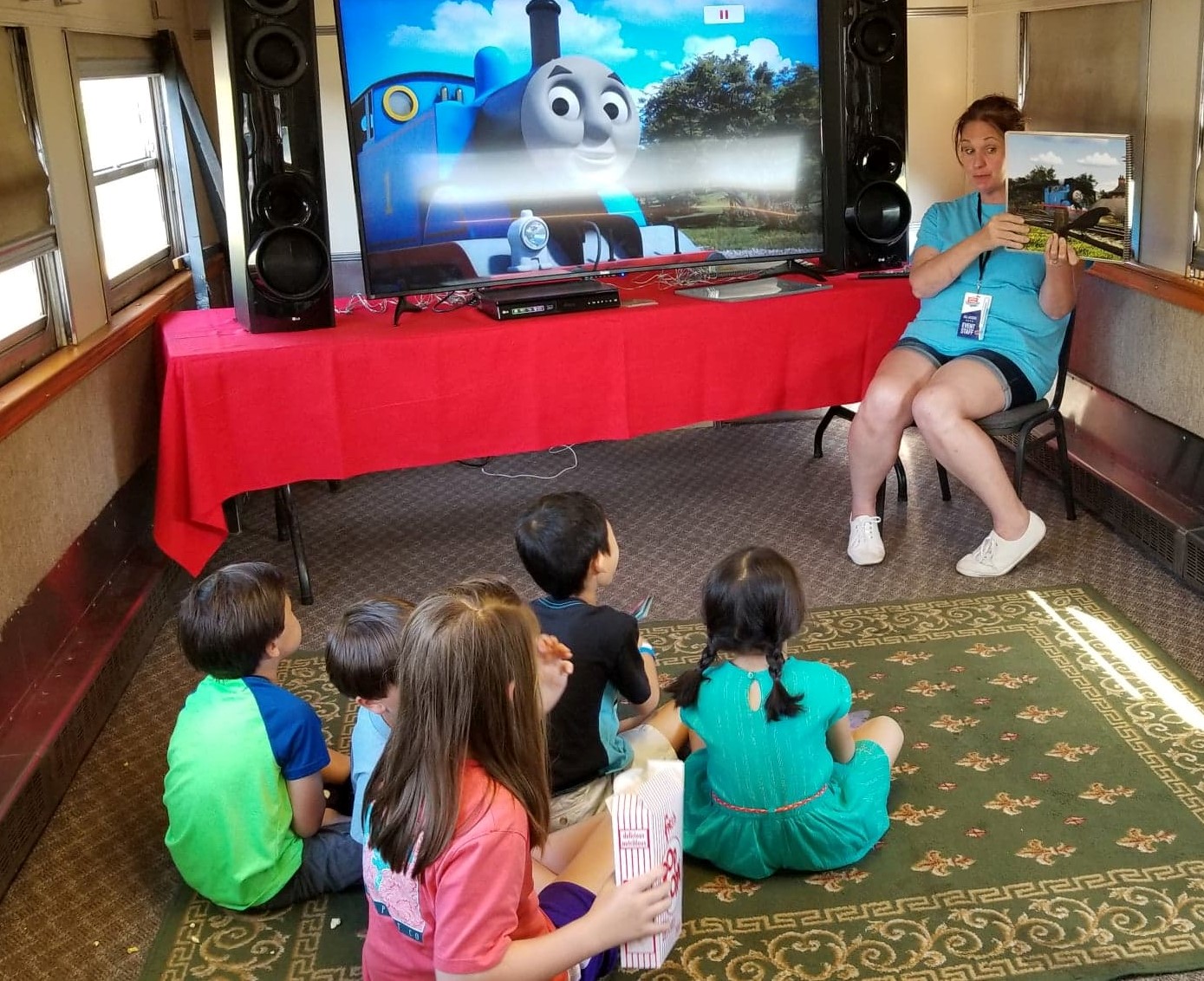 Watch a Thomas and Friends episode in a standing train car and then enjoy a Thomas and Friends storytime.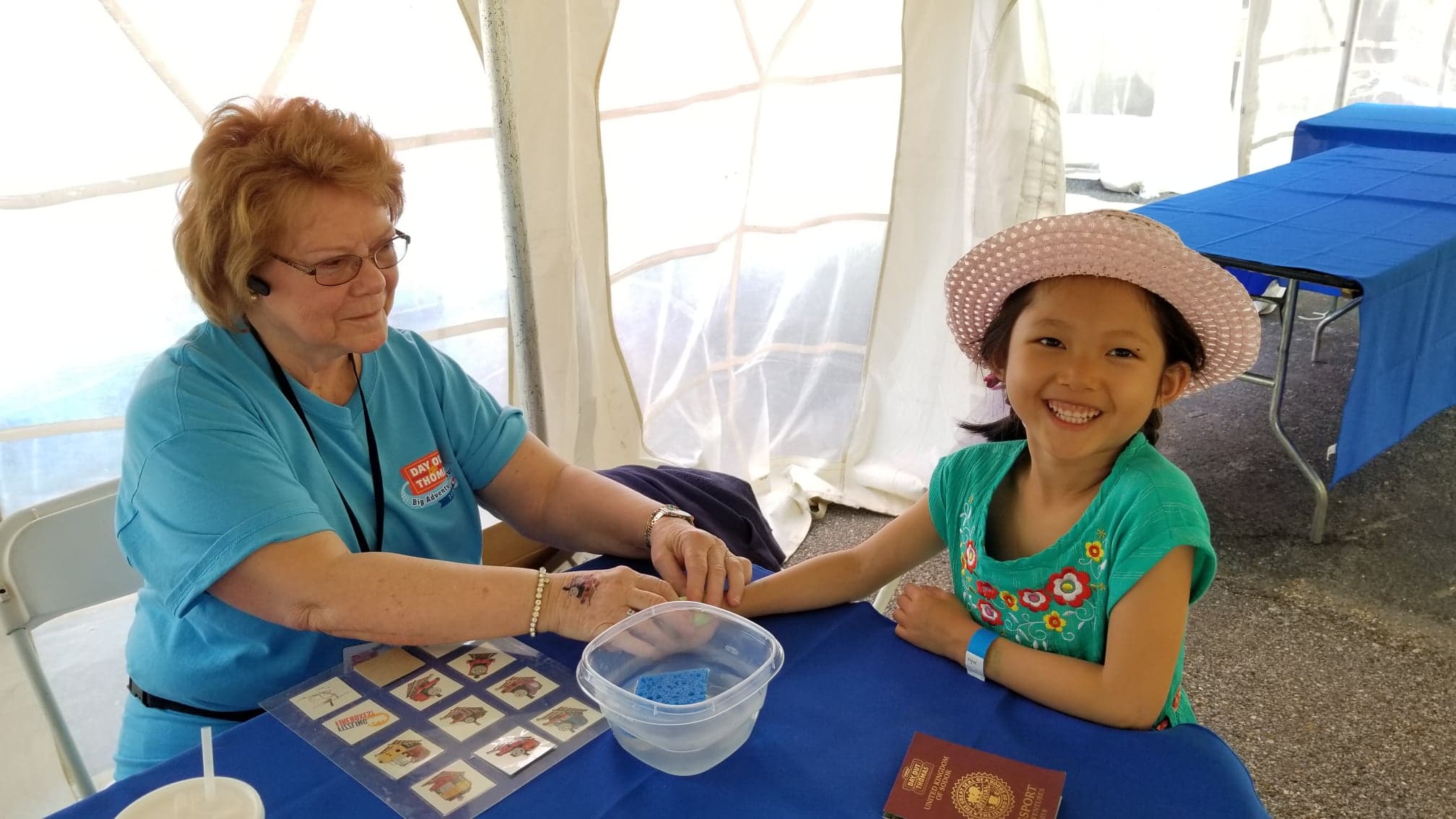 It's always fun to get a tatoo!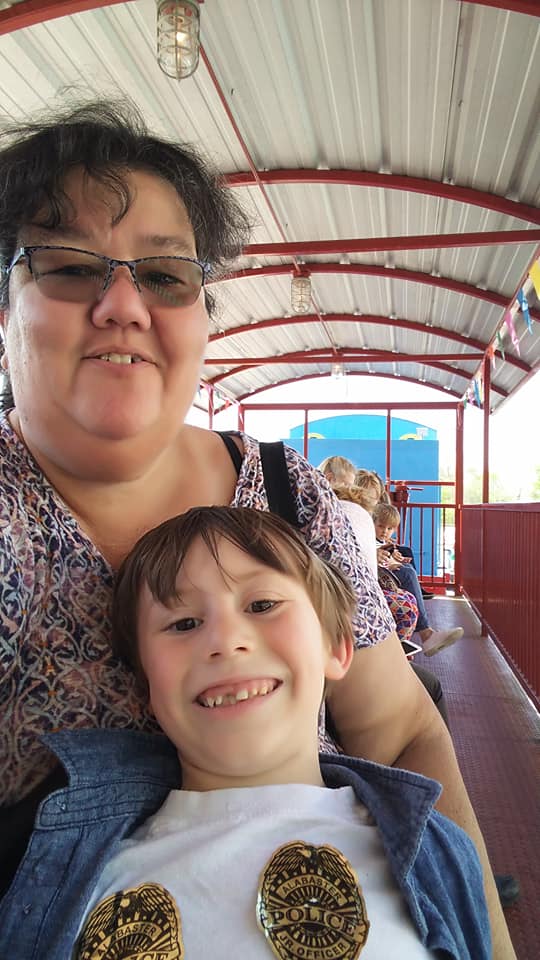 Pictured here with Macaroni Mom Barb W., we loved how Gabe (age 6) described his favorite things at Day Out With Thomas. If your heart can handle melting into a butter puddle, be sure to watch his video HERE. There's a very special message at the end just for you.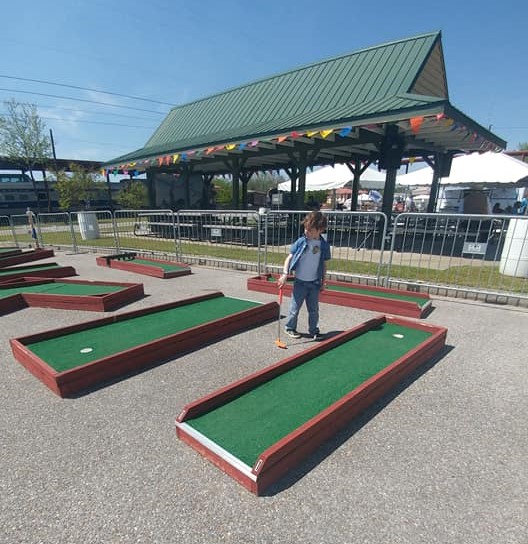 Gabe had fun playing mini-golf with his family.
Don't miss your last chance to meet Thomas and create some family memories of your own, this weekend April 21st and 22nd at Heart of Dixie Railroad in Calera! Tell them Macaroni Kid sent you!
Disclosure: Thank you to Heart of Dixie Railroad for hosting our junior reporters and their families to facilitate the writing of this review!
----------------------
Get a FREE kid-friendly event calendar for families living from downtown B'ham and south to Alabaster full of festivals, fairs, activities, events and more! Sign up by clicking HERE!
Macaroni Kid South Birmingham is a free weekly newsletter and website focused on fun family events and things to do with kids in the South Birmingham region. We gather together all kinds of local family events and activities each week, and add useful information about classes, family-focused businesses, book and product reviews, recipes, crafts, school and camp guides and more. We proudly serve families in downtown Birmingham, Mountain Brook, Homewood, Vestavia Hills, Hoover, Pelham, Oak Mountain area, Helena and Alabaster. Sign up for our newsletter and never miss another awesome event again! Subscribe here for FREE at https://sbirmingham.macaronikid.com/subscribe