Want to trick your kiddos on April Fool's Day? How about some "breakfast" for dessert?! Serve them an egg, with home fries and toast, then standby to see their reactions!
Ingredients:
Canned apricots or peaches, halved (we used apricots)
Vanilla pudding, prepared
Pound cake
Apple
Cinnamon
Directions:
Drain apricots/peaches and set aside.
Peel, core and dice apple, then put into a small bowl. Sprinkle apples with a little cinnamon and toss until lightly coated.
Slice pound cake and very lightly dust with cinnamon (this will give it the appearance of being toasted).
On a plate, put a scoop of vanilla pudding (we used one single-serve pudding cup) and spread it out to look like the white of an egg.
Place half of an apricot/peach in the center of the pudding - like a sunny-side-up egg.
Arrange apples to look like "home fries" next to the "egg".
Cut pound cake slice diagonally so that it looks like toast and place that near the "egg" and "potatoes".
Serve immediately and have fun!
If you love this recipe and would like more fun ideas for your little foodies, check out Macaroni Kid EATS!, our monthly newsletter for all things food!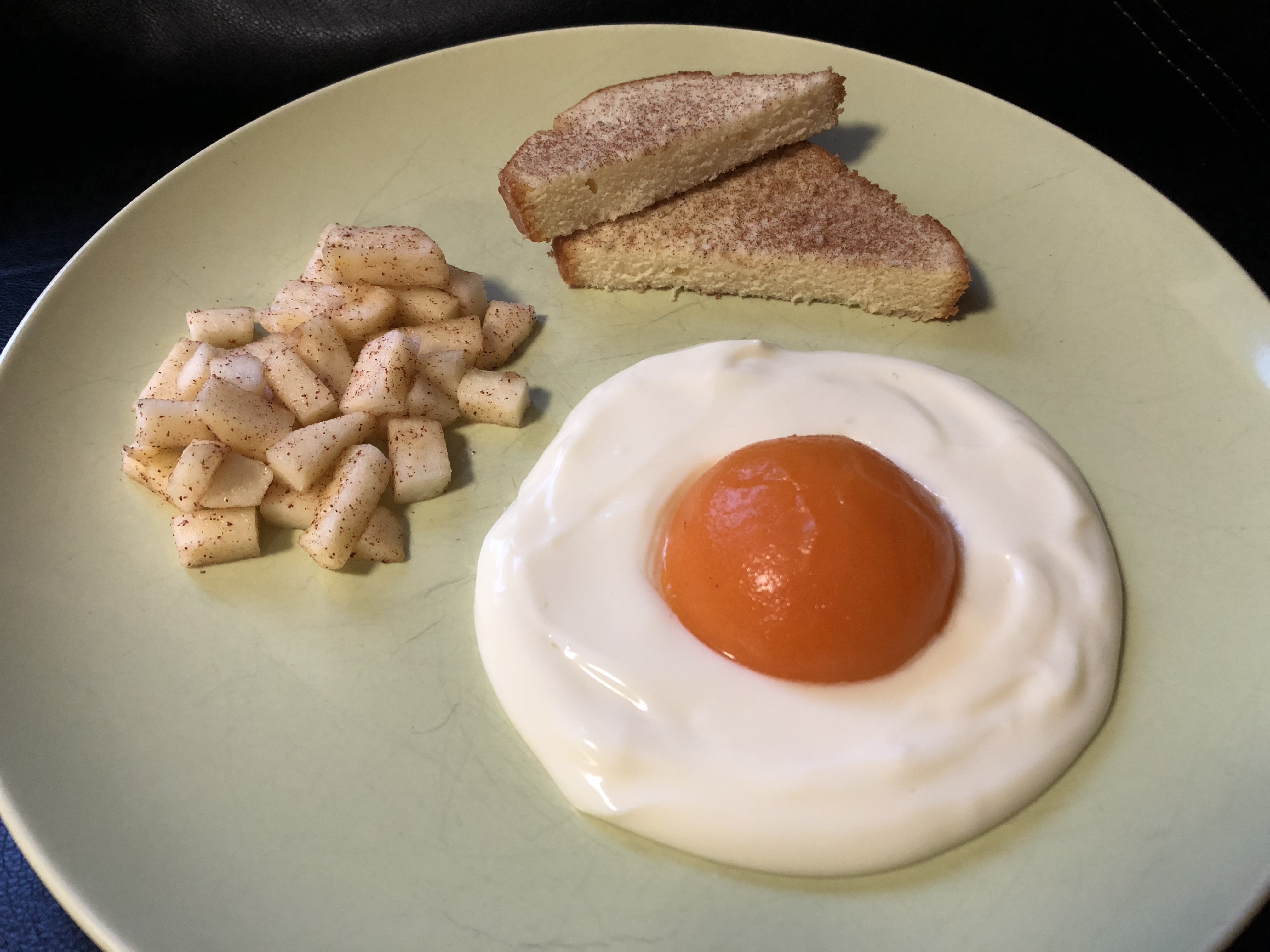 ---------------------- 

Macaroni Kid South Birmingham is a free weekly e-newsletter and website focused on fun family events and things to do with kids in the South Birmingham region. We gather together all kinds of local family events and activities each week, and add useful information about classes, family-focused businesses, book and product reviews, recipes, crafts, school and camp guides and more. We proudly serve families in downtown Birmingham, Mountain Brook, Homewood, Vestavia Hills, Hoover, Pelham, the Oak Mountain and 280 area, Helena and Alabaster.​