I'm taking pictures for this article during one session of the "tacky Christmas" winter showcase at Legacy Gymastics, located in Pelham.  It is time for the kids to show off the skills they've learned this semester, to friends and family in the audience.  Watching the affection between the young coaches and gymnasts, is giving me a lot of warm fuzzies.  In fact, the interactions between the kids and coaches has a counselor/camper type feeling to me.  Definitely a good thing, for a sport requiring quite a bit of trust, learning potentially dangerous skills, like flipping off of a balance beam. I witness lots of gentle encouragement going to the kids, some of whom are clearly nervous about performing in front of the audience. Also lots of smiles, laughter and PRIDE.  It's a fun evening for everyone involved.

**Take a FREE class and get FREE registration ($40 value) when you mention Mac Kid**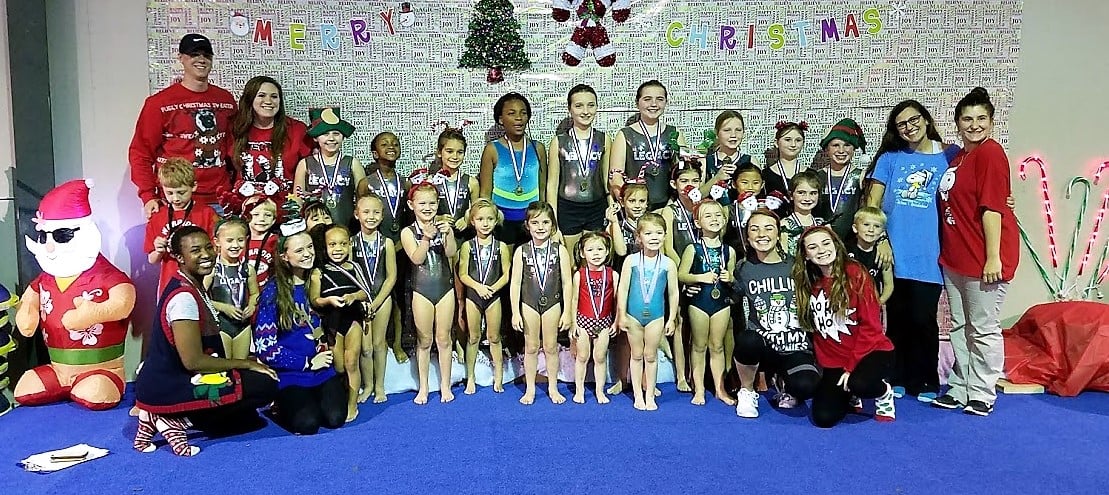 Posing for a "Tacky Christmas" group picture. My kid is the one not looking at the camera.


Don't let the camp vibe fool you though. Owners Brianna and Steven Mitchell have hired a staff that are quite experienced in gymnastics, with more than 50 years collective experience in gymnastics prior to coaching. They really know what the kids are going through, whether it is a desire to compete, master new skills or just have fun.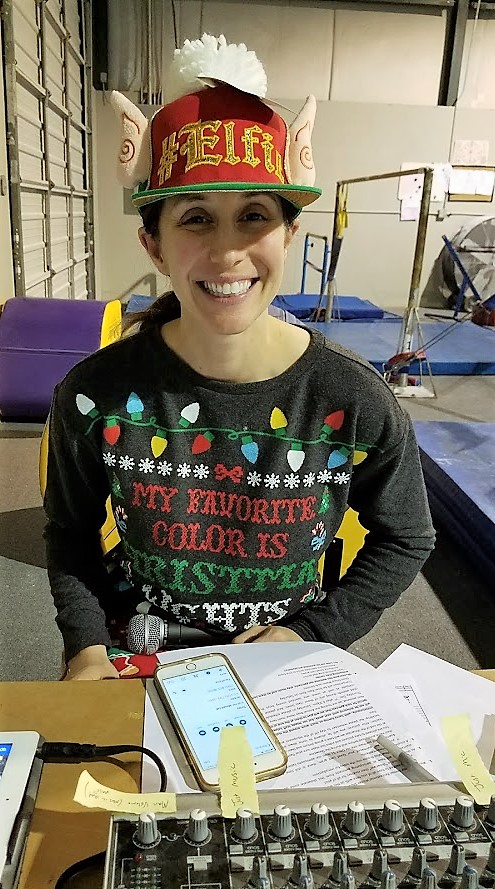 Owner and Head Coach Brianna Mitchell emcees the Winter Showcase, introducing each gymnast to the audience and playing fun music during the events.  

My kids, Evan (8) and Cole (6), have spent this past school semester training with Boys Team Coach Austin Baggett, in the Boys Level 1 class.  Coach Austin was a competitive gymnast for eleven years before he began his coaching career.  Our guys just want to improve their ninja and break-dancing skills, but if you are looking for a boys team, we've heard this is the place to be.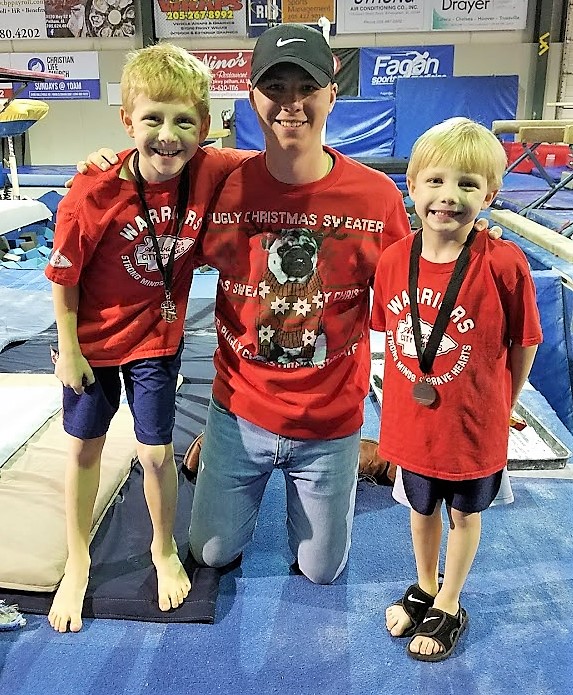 Evan and Cole, proudly sporting their showcase medals, with Coach Austin.
New Gymnasium in the Works
It's clear that Legacy Gymnastics in Pelham is a popular place, for both boys and girls gymnastics and tumbling classes. Every time we're there, it is brimming with kids, and the lobby is busting at the seams during class change times. But soon, they will be moving to a brand new gym, where they will have more room to grow. The new gym, which is 5000 square feet larger than the current building, is located on Applegate Parkway, near Pelham Ridge Elementary School. The owners hope to transition to the new location sometime in Spring of 2018.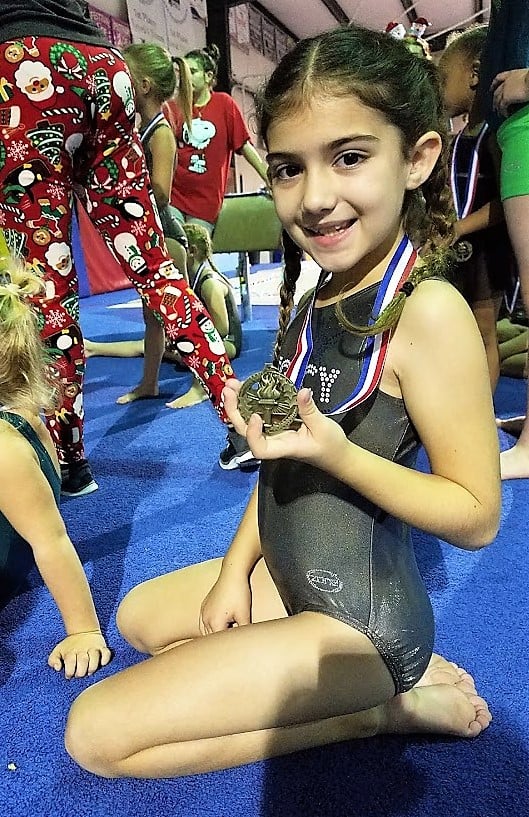 This cutie showed me the medal she earned for the Winter showcase.


Legacy also offers Parent's Night Out options
Besides recreational and competitive gymnastics for both boys and girls, Legacy also offers birthday parties, summer camps and more!  Did you know that Legacy Gymnastics hosts a parent's night out that is open to the public?  What a great way to check out the gym and see if your child might be interested in taking a class.  Flippin' Fridays are held on select Friday evenings (see their calendar for dates), from 6:30 pm - 9:30 pm and costs $20 for the first child and $15 for each additional sibling.  The price includes PIZZA, so no having to worry about dinner. So the next time you need a parent's or mom's night out, why not let the kids have some fun too?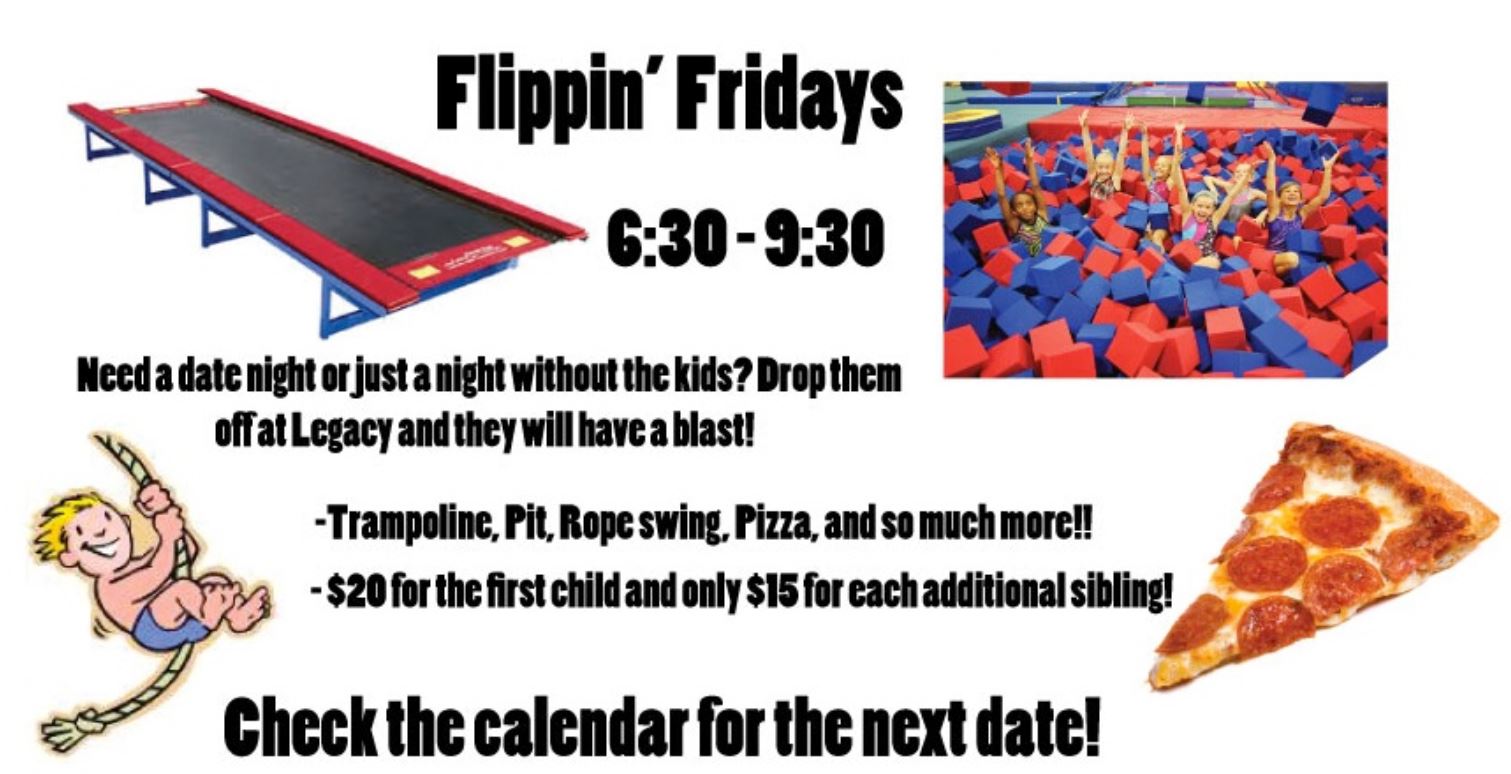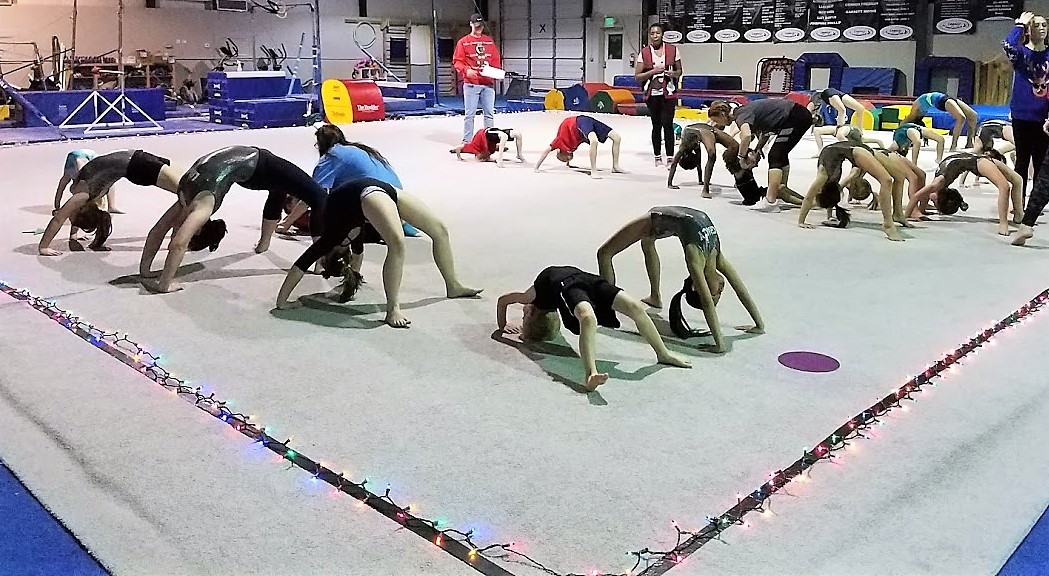 Before the showcase, gymnasts warm up on the floor.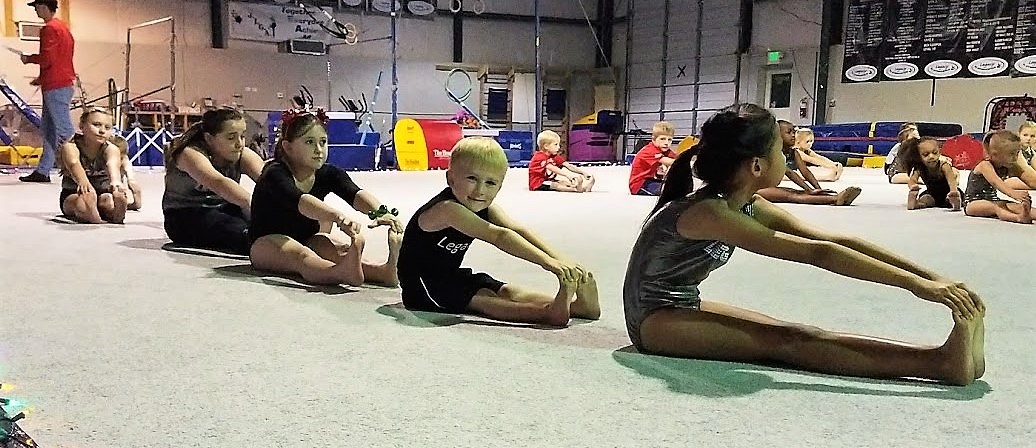 Gymnasts stretching before they show off their skills to friends and family.

---------------------- 

Macaroni Kid South Birmingham is a free weekly e-newsletter and website focused on fun family events and things to do with kids in the South Birmingham region. We gather together all kinds of local family events and activities each week, and add useful information about classes, family-focused businesses, book and product reviews, recipes, crafts, school and camp guides and more. We proudly serve families in downtown Birmingham, Mountain Brook, Homewood, Vestavia Hills, Hoover, Pelham, the Oak Mountain and 280 area, Helena and Alabaster.